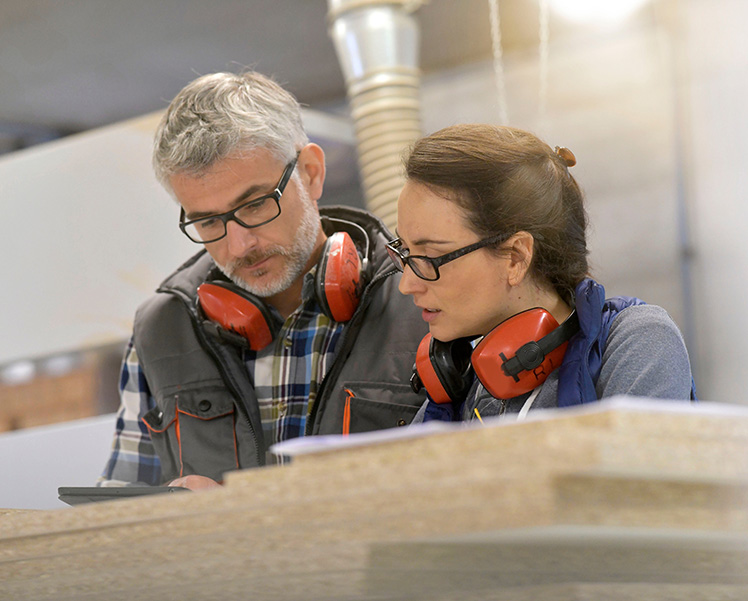 Career
Job offer:
Employee in wood production (m/f/d)
Full time job, Permanent employment
These are your tasks:
• Production of plywood panels
• Production of composite elements
Your skills:
• solid knowledge of German
• Willingness to two shift operation
• Willingness to work quickly into the operation of the machines.
• Previous knowledge in wood production is not required
We offer That:
• Thorough and comprehensive training
• Permanent employment
• Tariff-appropriate / over-tariff, punctual payment
• Bonuses, holiday and Christmas bonuses
• Free work clothes
• Training opportunities
• 26 days annual leave
Just send your application to kreibich@ngh-holz.de or call us at the number +49 (0)3586-76693-21. We are there for you from 8:00 to 17:00. Or come right over to Ringstraße 1 in 02727 Neugersdorf. We look forward to you!